MatraX Dexron II B
Lubricant for automatic transmissions and torque converters of passenger cars, off-highway and industrial vehicles and power steering in vehicles that require Dexron quality.
Performance Features and Benefits
Excellent properties to resist the high temperatures generated in automatic transmissions, such as a high viscosity index coupled with excellent viscosity stability in service.

The antiwear additive allows an excellent protection of gears, automatic gearboxes, torque converters …
Container sizes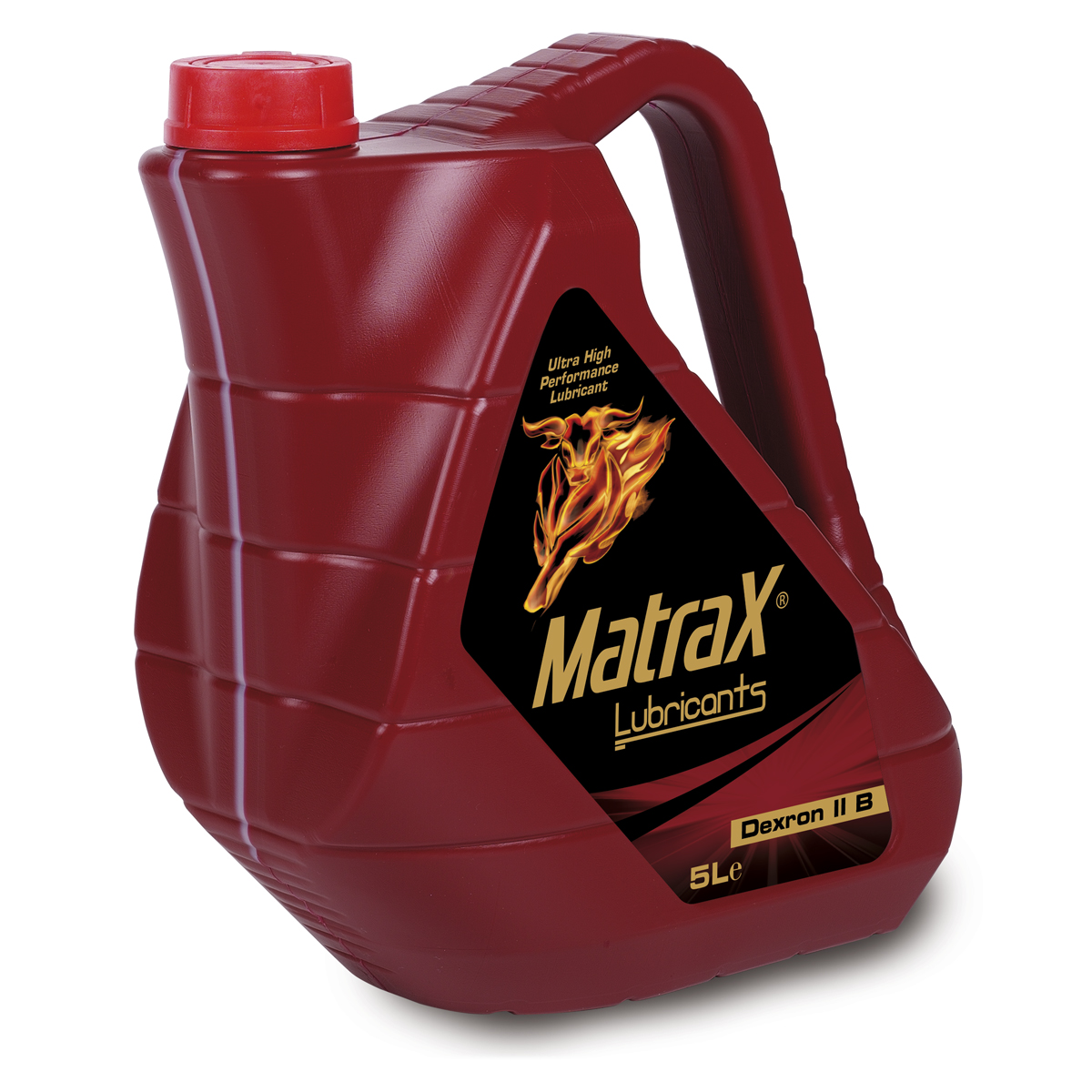 Specifications
GM Dexron II-D · ZF TE-ML 05L/21L · Volvo 97335
Health and safety
H412 - Harmful to aquatic life with long lasting effects · H317 - May cause an allergic skin reaction · P261: Avoid breathing dust/fume/gas/mist/vapours/spray · P272: Contaminated work clothing should not be allowed out of the workplace · P273: Avoid release to the environment · P280: Wear protective gloves/protective clothing/eye protection/face protection · P302+P352: IF ON SKIN: Wash with plenty of water · P333+P313: If skin irritation or rash occurs: Get medical advice/attention · P501: Dispose of contents and / or containers in accordance with regulations on hazardous waste or packaging and packaging waste respectively.