MatraX InfluX 5W30 R-LL
Very high performing synthetic lubricant with a low ash content (Low SAPS) for Renault's newest passenger car engines and all Euro 5 engines equipped with particle filters which require lubricants that comply with the RN 0720 specifications. Suitable for next-generation passenger vehicle engines needing a low-ash content oil (Low SAPS) of the ACEA C4 kind.
Performance Features and Benefits
Low content of sulphated ash, phosphorus and sulphur (Low SAPS) which helps keep the particle filter perfectly clean.

Keeps the engine clean giving it an excellent level of protection against wearing thanks to its wear-preventing and corrosion inhibiting properties.

It reduces fuel consumption thanks to its anti-friction additives which minimise the loss of energy.
Container sizes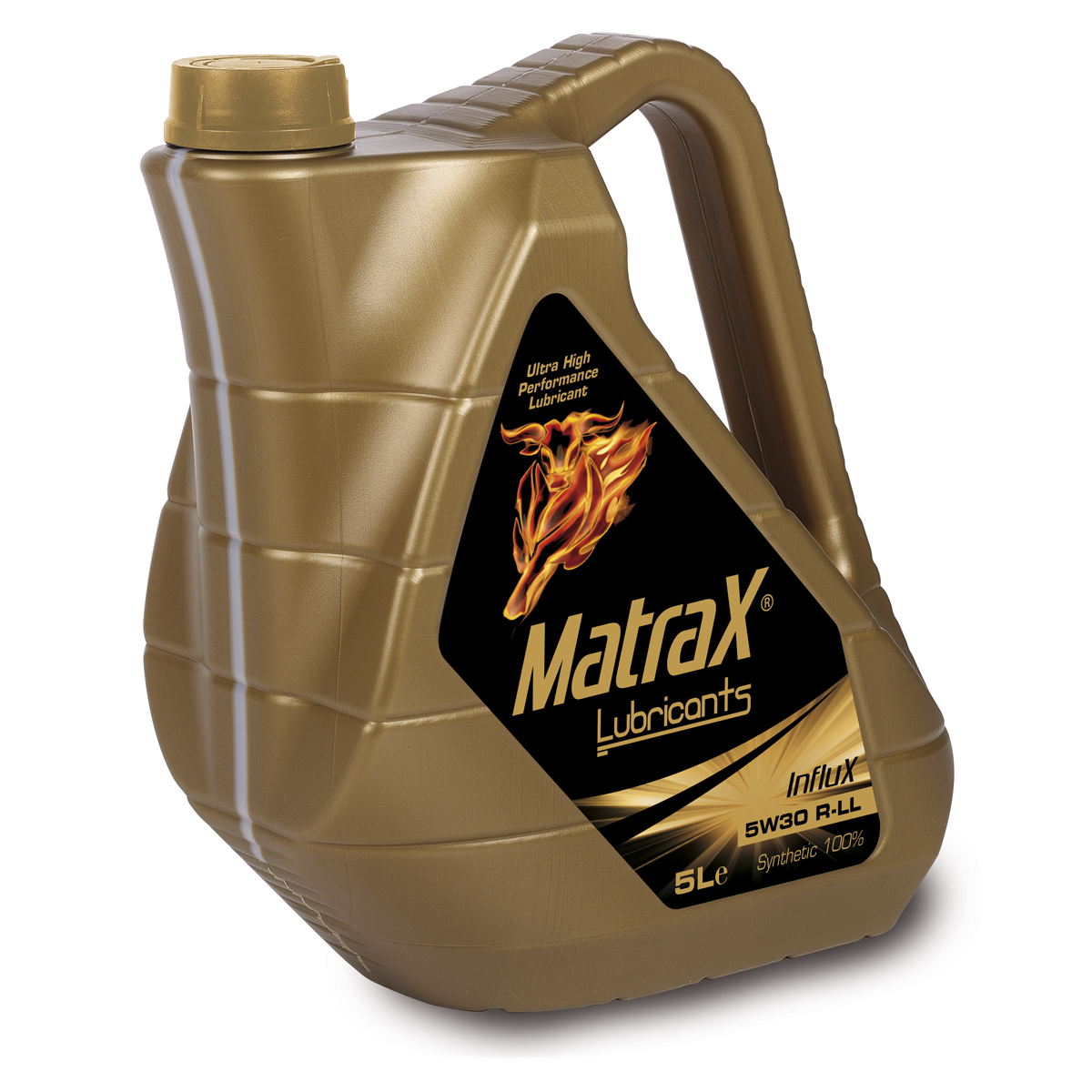 Specifications
ACEA C4-16 · ACEA C3-16 · MB 229.51/226.51 · RN 0720
Health and safety
H412 - Harmful to aquatic life with long lasting effects · P273: Avoid release to the environment · P501: Dispose of contents/container in accordance with regulations on hazardous waste or packaging and packaging waste respectively.