MatraX Heavy Cat 50
High quality lubricant formulated with detergent, dispersant, corrosion inhibitor, antiwear and extreme pressure additives. Lubricant recommended for using in transmissions, final drives, wet brakes and hydraulic systems requiring a fluid that meets the requirements of Caterpillar TO-4 or Allison C4.
Performance Features and Benefits
Excellent friction control, wear protection and fluidity at low temperatures.

High stability to oxidation.

Maximum protection against foaming.

Protection against rust and corrosion in wet service conditions and during periods of stop.

Its compatibility with elastomeric materials, ensures the best static and dynamic friction coefficient and eliminates noise in wet brake discs.

Good control on the formation of sludge and varnish.
Container sizes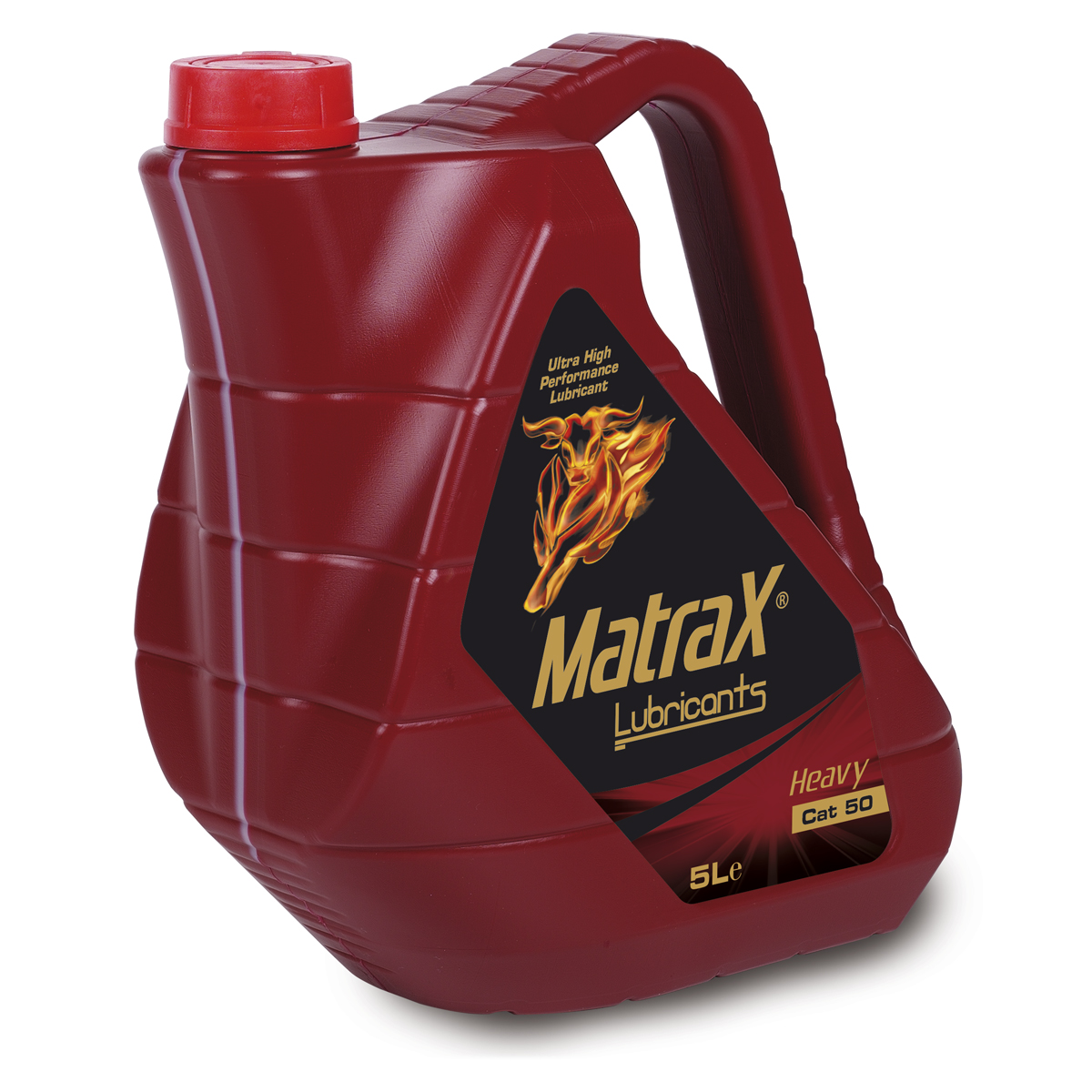 Specifications
Caterpillar TO-4 · Komatsu transmissions & final drives · EATON · Tremec/TTC
Health and safety
H412 - Harmful to aquatic life with long lasting effects · P273: Avoid release to the environment · P501: Dispose of contents/container in accordance with regulations on hazardous waste or packaging and packaging waste respectively.