MatraX Agri Sintesis 10W30
Multifunctional lubricant for all types of agricultural machinery and industrial vehicles for the lubrication of the transmissions, hydraulics, wet clutches and brakes.
Performance Features and Benefits
High level of protection against wear.

High chemical stability and high viscosity index.

High fluidity at low temperatures.

It works safely at high temperatures and under high loads.

Its composition improves the smootheness of transmission operation.

Do not use this oil in the engine.
Container sizes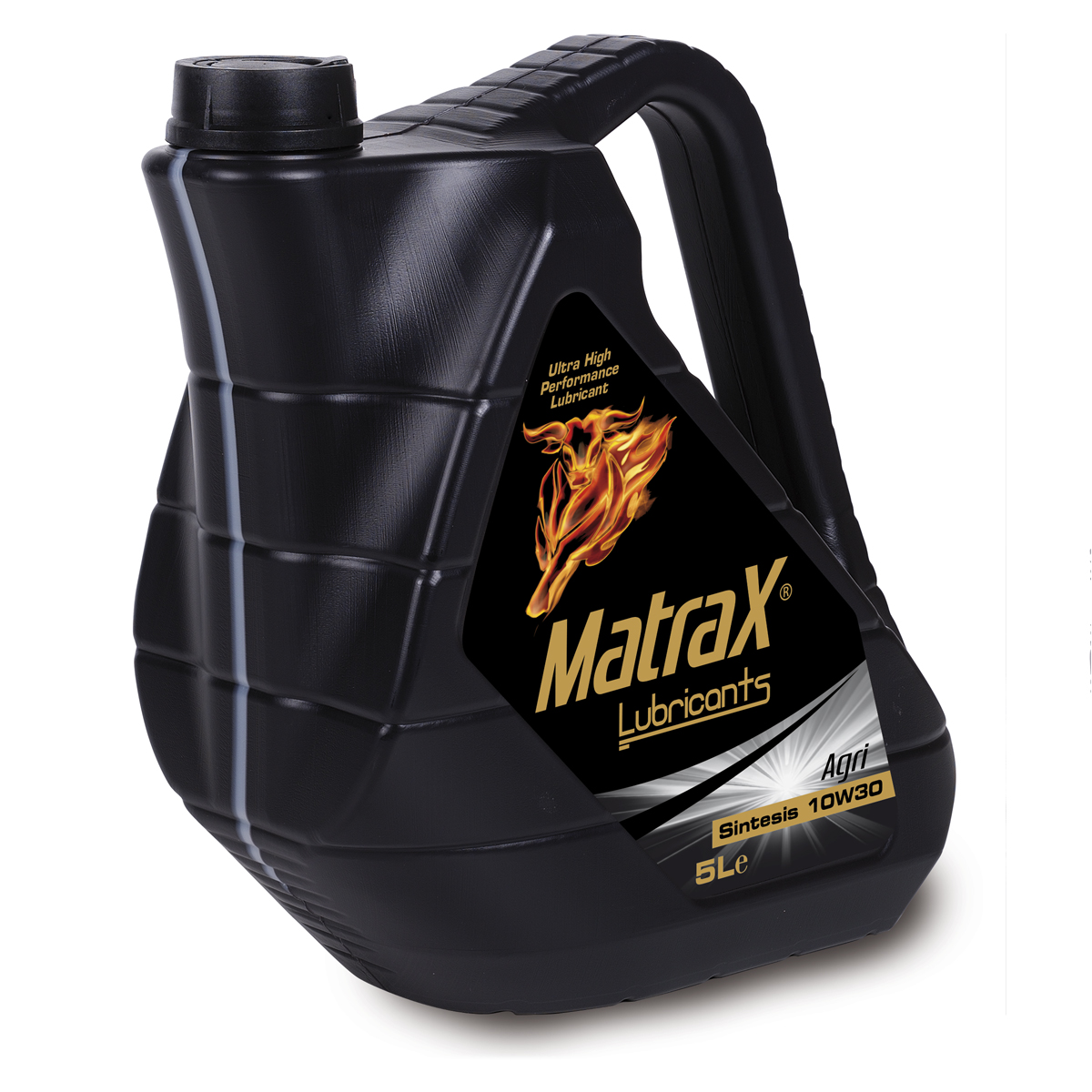 Specifications
API GL-4 · John Deere JDM J20C · Massey Ferguson M1135/M1145 · CNH MAT 3525 (Ford M2C 134D, FNHA-2-C-201.00) · AGCO Q-186 (White Farm) · AGCO Powerfluid 821 XL · Allison C-4
Health and safety
H412 - Harmful to aquatic life with long lasting effects · P273: Avoid release to the environment · P501: Dispose of contents/container in accordance with regulations on hazardous waste or packaging and packaging waste respectively. · EUH208: May produce an allergic reaction