MatraX Dexron VI
Synthetic lubricant for the most modern automatic transmissions of light and heavy vehicles that require a Dexron VI quality level.
Performance Features and Benefits
Excellent fluidity at low temperature.

Great stability to oxidation at high temperatures, reducing the formation of deposits and extending the change intervals.

High level of protection against wear, rust and corrosion; which increases the life of the transmissions.

Thermal stability, antioxidant capacity and resistance to the formation of foams.

Low viscosity lubricant that provides improved fuel economy.

Friction control due to special friction modifiers, ensuring a smooth and quiet gear change.
Container sizes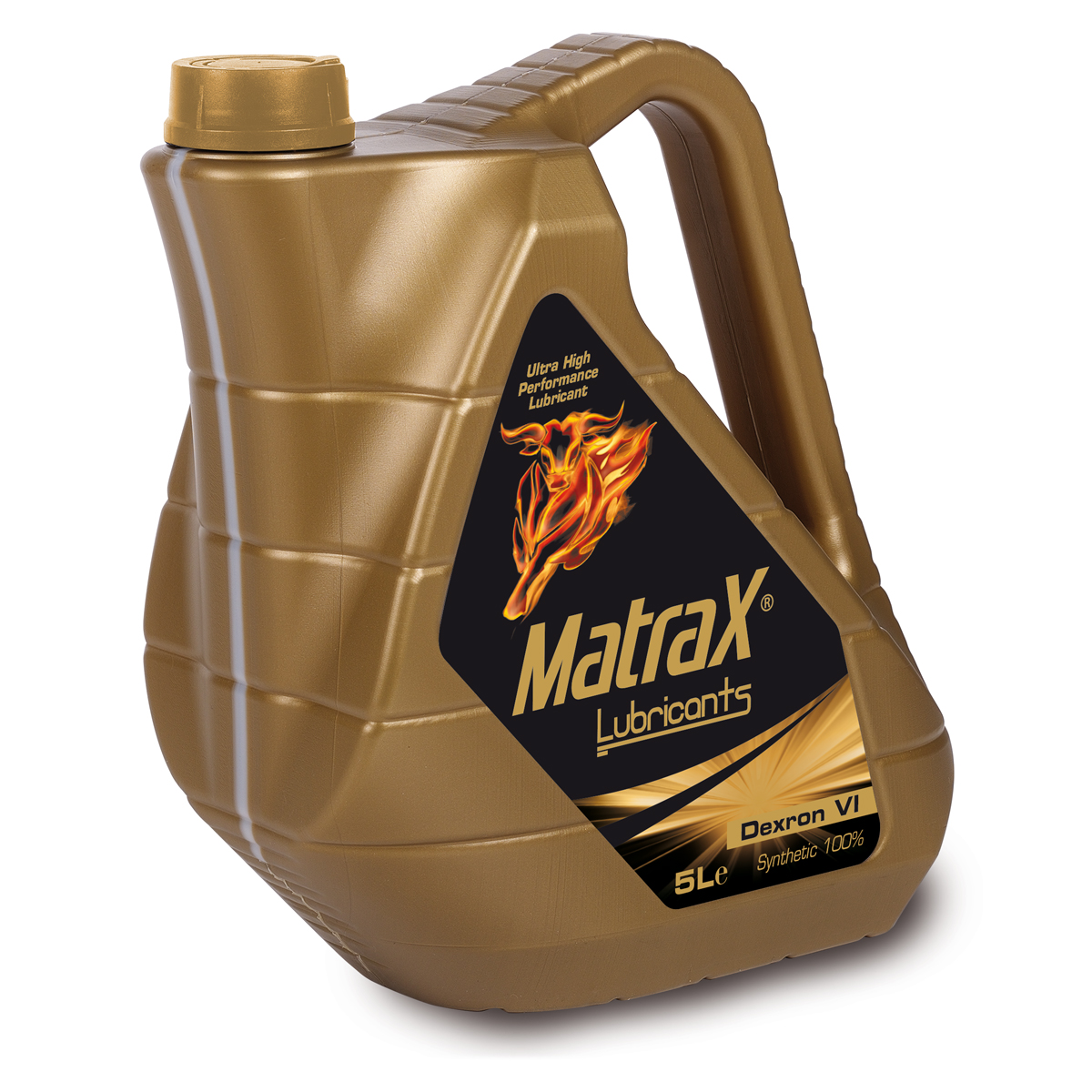 Specifications
JASO 1-A-LV · Dexron VI · Aisin Wamer AW-1 · DSIH 6p805 (Geely, Ssangyong, Mahindra 6sp) · Honda DW-1 · Hyundai/Kia SP-IV/SPH-IV/SP-IV RR · Hyundai NWS-9638 · Toyota WS (JWS 3324) · Mitsubishi ATF-J3/ATF PA · Nissan Matic S, Matic W · Audi G 055 005/G 055 162/G 052 540 · VW G 052 540, G 055 005, G 055 162 · BMW 83 22 0 142 516 · Mercedes-Benz 236.12/236.14/236.15/236.16/236.17/236.41 · Saab 93 165 147 · Volvo 6 velocidades MY 2011-2013 (P/N 31256774 ou 31256675) · ZF 6 Velocidades (S671 090 255)
Health and safety
H412 - Harmful to aquatic life with long lasting effects · P273: Avoid release to the environment · P501: Dispose of contents/container in accordance with regulations on hazardous waste or packaging and packaging waste respectively. · EUH208: May produce an allergic reaction