MatraX InfluX 5W30 FE
Synthetic lubricant with a very high performance that favours fuel economy; for engines of the most modern FORD cars with Euro 5 and Euro 6 engines.
Performance Features and Benefits
It provides great fuel economy.

Excellent engine performance, its viscosity grade facilitates cold starting and ensures the strength of the lubricating film even under severe driving conditions.

Excellent protection against rust, corrosion and from foam building up

It includes friction modifiers, allowing for greater durability and service life engine.

Long oil-change periods
Container sizes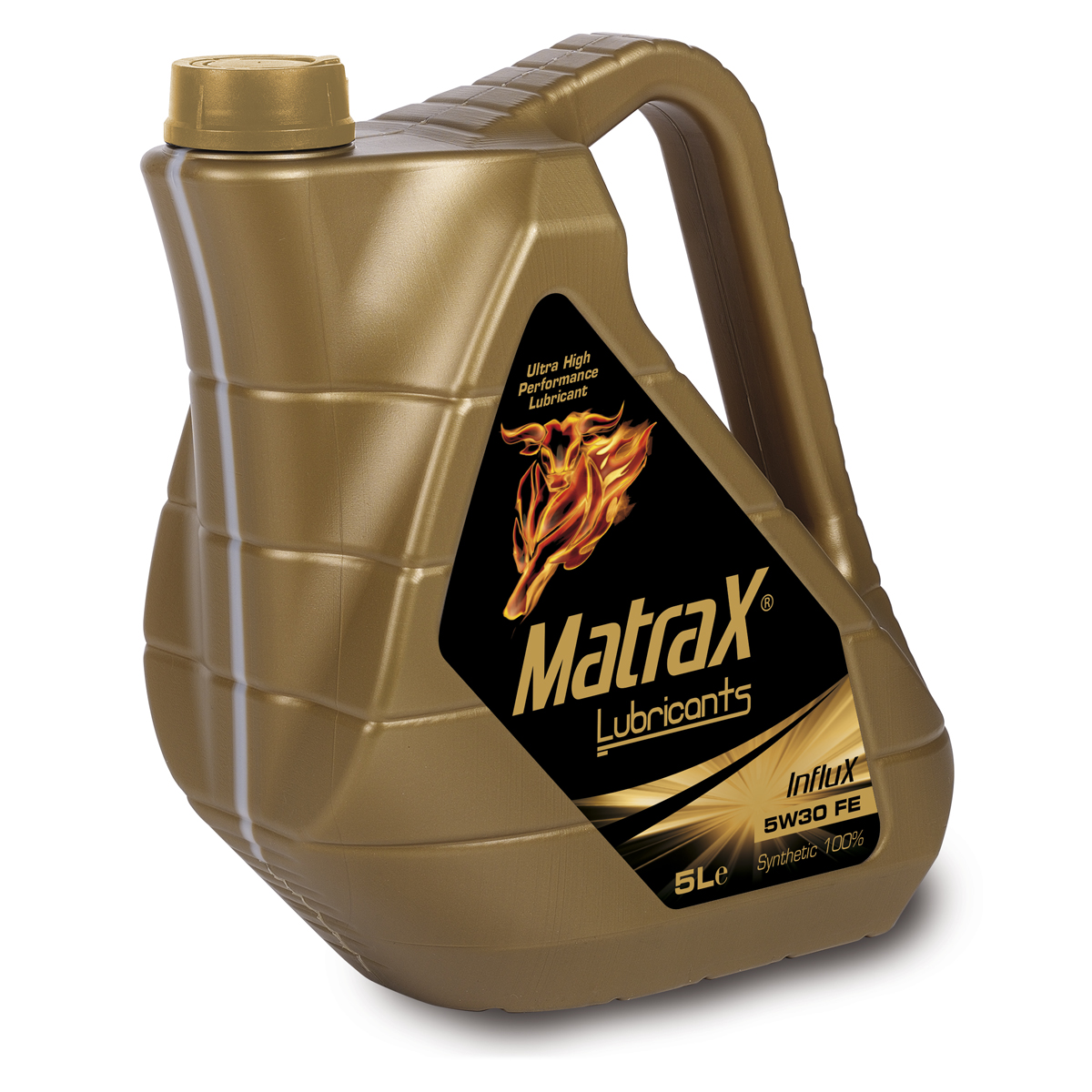 Specifications
ACEA A5/B5-16 · FORD WSS-M2C913-D · Renault RN 0700 · Jaguar Land Rover ST JLR.03.5003
Health and safety
H412 - Harmful to aquatic life with long lasting effects · P273: Avoid release to the environment · P501: Dispose of contents/container in accordance with regulations on hazardous waste or packaging and packaging waste respectively.