MatraX InfluX 5W30 V-LL
Synthetic lubricant for car engines with long drain intervals and regular ones. Oil specially formulated for Euro IV engines of VAG group cars (VW-Audi-Seat-Skoda) with WIV system.
Performance Features and Benefits
Capacity to reach long term drain intervals. It's compatible with ODI/WIV systems.

Excellent  pumpability at low temperature due to the cold properties of the lubricant.

Its careful design and choice of high quality synthetic bases made ​​to allow a low oil consumption.

Provides the characteristics of fuel economy.

Excellent protection and cleanliness of the engine, preventing the formation of deposits.

Lubricant support systems for their post-treatment system cause of its low sulfated ash, phosphorus and sulfur lubricant

Recommended for gasoline and diesel engines of any brand needing a quality synthetic oil that is compatible with modern systems of post-treatment.
Container sizes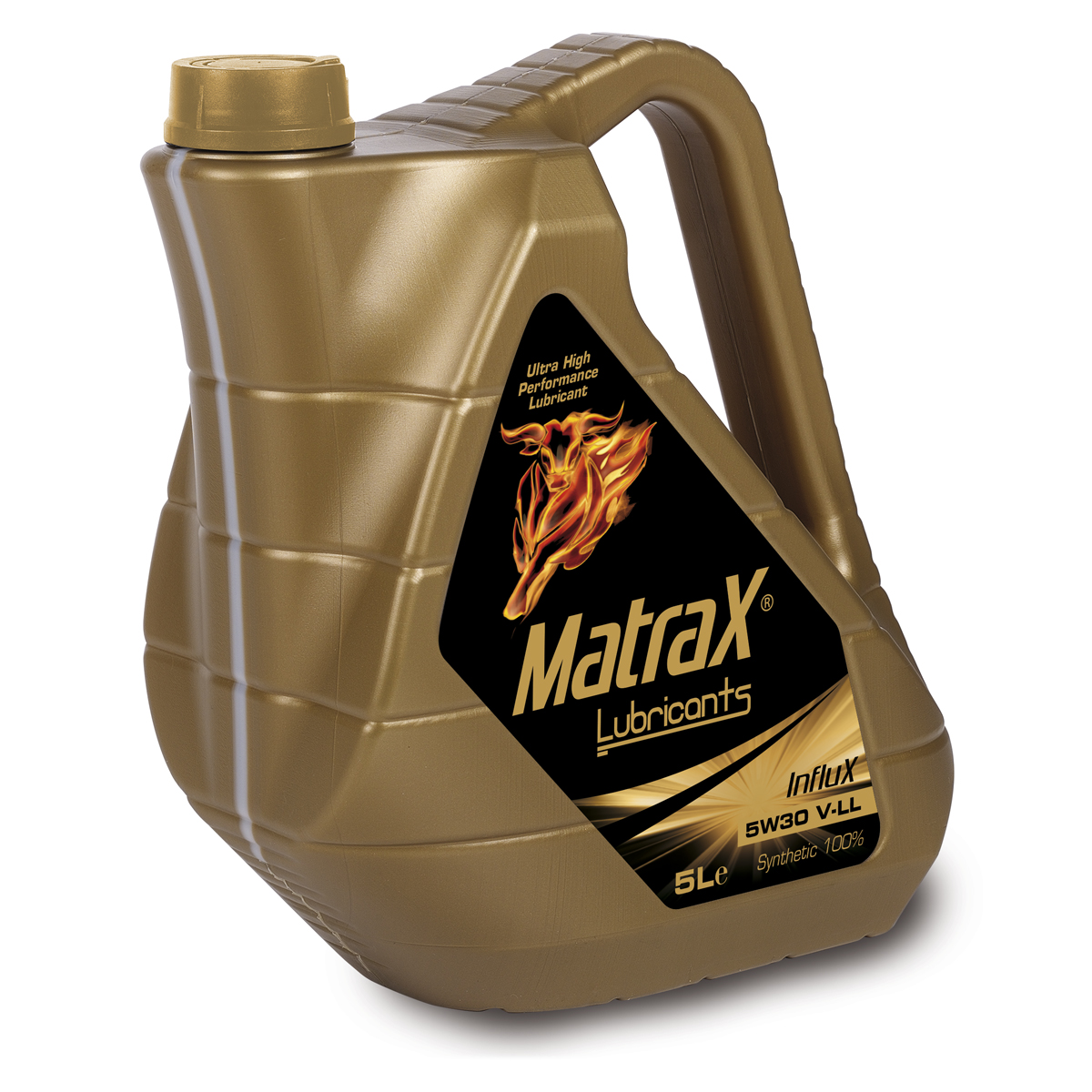 Specifications
ACEA C3-16 · API SN · MB 229.51 / 229.31 · VW 504.00 / 507.00 · BMW LL-04 · Porsche C30
Health and safety
H412 - Harmful to aquatic life with long lasting effects · P273: Avoid release to the environment · P501: Dispose of contents/container in accordance with regulations on hazardous waste or packaging and packaging waste respectively.