MatraX Heavy Classic Evo 15W40
Very high performance lubricant , specially designed for heavy duty diesel vehicles of the latest technology and low emissions, European and American manufacturers, which meet and exceed the requirements of Euro 3 and Euro 4 .
Performance Features and Benefits
Suitable for modern engines of any kind of technology or manufacturer (both European and American), used in extremely severe conditions and over long distances.

It provides good protection at startup, preventing the formation of sludge.

Maximum protection in the polishing of liners, in vehicles TIR and buses in severe conditions of use.

Provides better engine protection than other SHPD mineral oils ACEA E5.

Gets high performances in the control of "soot" due to its MACK EO-M PLUS and ACEA E7 specifications.

Long extended drain without compromising engine life.

Stable at high temperatures. Maintain proper pressure in all conditions.
Container sizes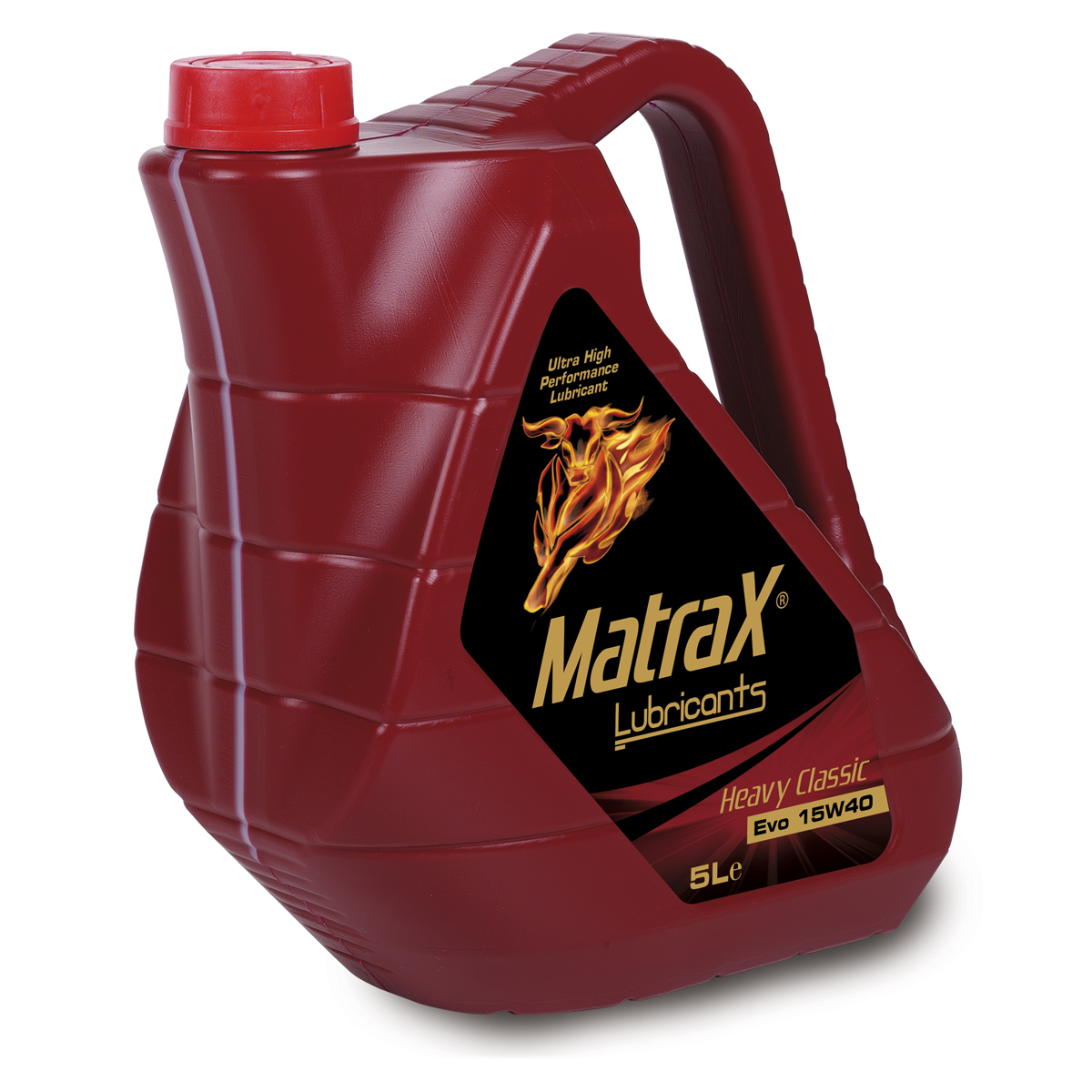 Specifications
ACEA E7-16 · API CI-4/CF/SL · MB 228.3 · MAN M 3275 · MTU Type 2 · Volvo VDS-3 · Renault RLD/RLD-2 · Mack EO-N/EO-M PLUS · Cummins CES 20076/77/78 · Caterpillar ECF-2/ECF-1-a · Deutz DQC III-10 · Detroit Diesel 93K215 · Global DHD-1
Health and safety
H412 - Harmful to aquatic life with long lasting effects · P273: Avoid release to the environment · P501: Dispose of contents/container in accordance with regulations on hazardous waste or packaging and packaging waste respectively.