MatraX Classic 20W50
Top quality multigrade oil with long durability in service. This is an oil for all types of cars with gasoline and diesel light engines with or without catalyst, even turbocharged and high performances.
Performance Features and Benefits
Low ash content which prevents preignitions and keeps pistons and segments free of deposits.

Great shear stability which allows to maintain the "supermultigrade" properties during useful engine life.

High detergent and dispersant power that keeps the engine free of deposits and sludge. It contains excellent antioxidant, antirust and antifoam features.

High thermal stability at high temperatures.

High performance in both normal and demanding driving conditions.
Container sizes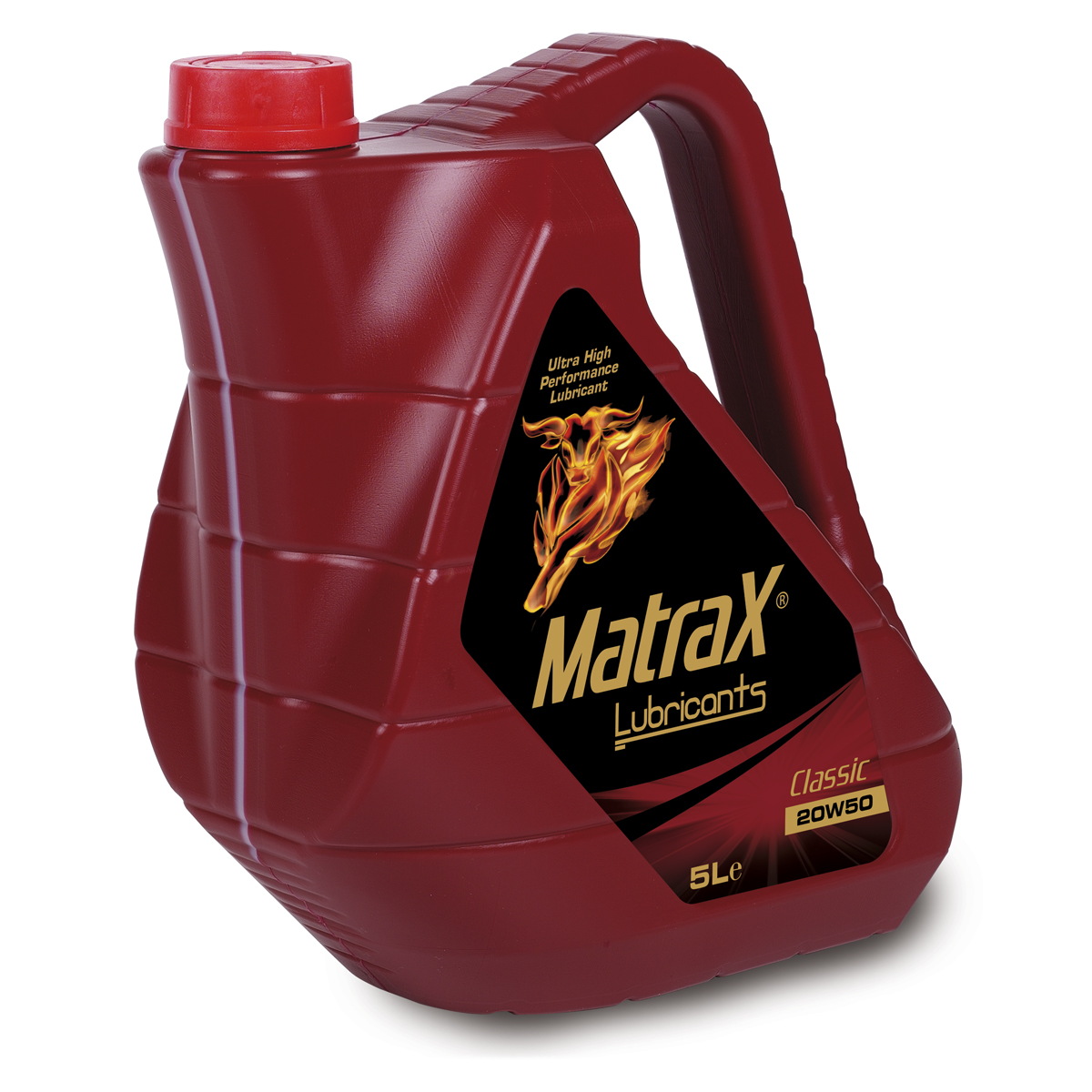 Specifications
ACEA A3/B3-16 · ACEA A3/B4-16 · API SN · MB 229.1 · VW 501.01 / 505.00
Health and safety
H412 - Harmful to aquatic life with long lasting effects · P273: Avoid release to the environment · P501: Dispose of contents/container in accordance with regulations on hazardous waste or packaging and packaging waste respectively.