MatraX Heavy Sintesis LSAPS 10W40 Ultra 6
High-end, high-tech synthetic oil that provides excellent protection especially recommended for Euro IV, V and VI engines that require ACEA E6 oils. It has a low content of sulphated ash, phosphorous and sulphur (Low SAPS) Designed to provide a good performance in engines with after-treatment systems, such as diesel particle filters (DPF), continuously regenerating trap (CRT) and engines that use a selective catalytic reduction (SCR).
Performance Features and Benefits
Facilitates cold starting and therefore provides excellent protection against wear, even at low temperatures (-30ºC) and in the more critical areas of the engine.

Long durability lubricant in service.

Its low content of sulphated ash enables the particle filters (DPF) to fulfil the specifications set by manufacturers.

Its synthetic nature and special additives help lengthen the lifetime of the engine.
Container sizes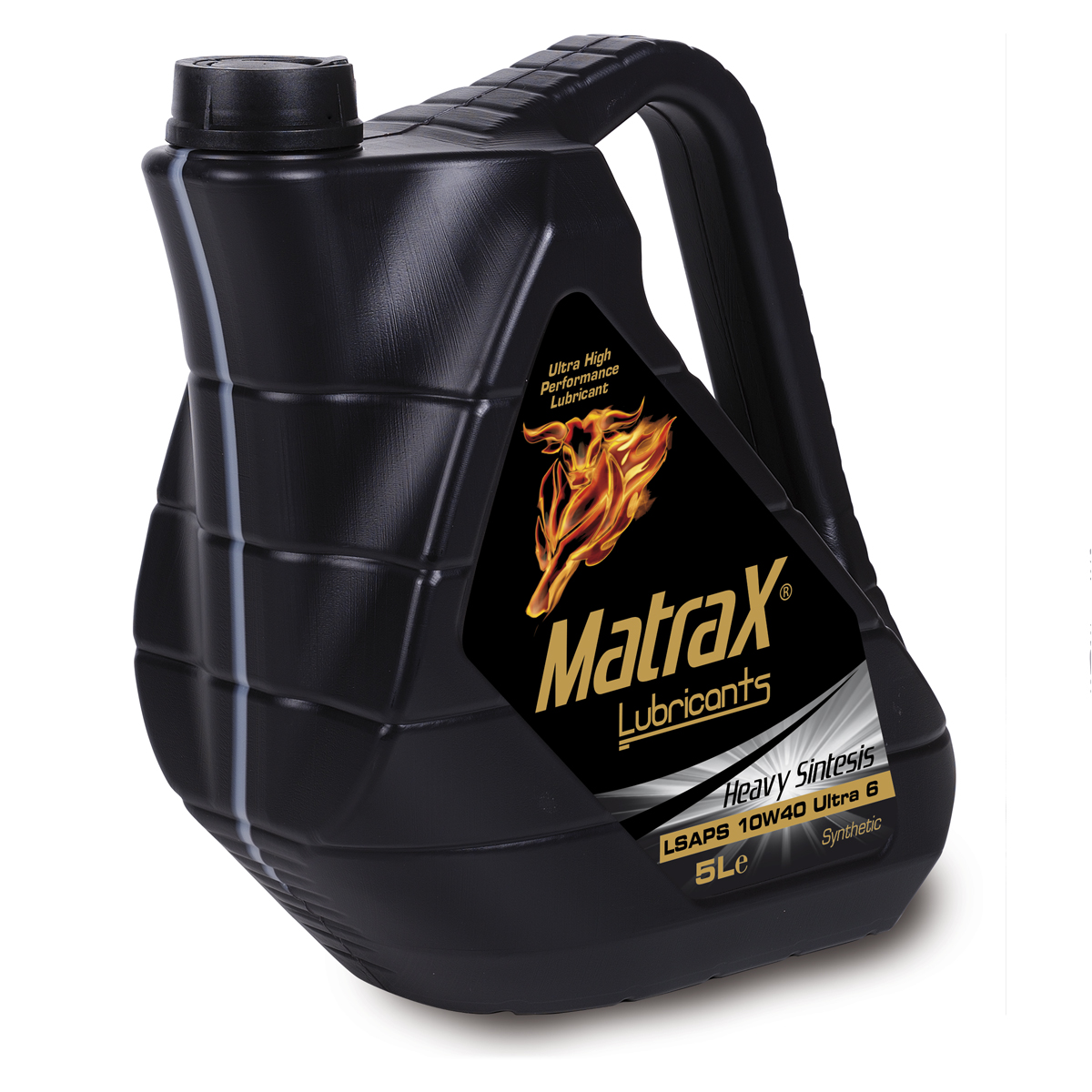 Specifications
ACEA E6/E7-16 · API CI-4 · MB 228.51 · MAN 3477/3271-1 · MTU Type 3.1 · Volvo VDS-3 · Renault Trucks RLD-2 · Mack EO-N · Cummins CES 20076/77 · Caterpillar ECF-1-a · Deutz DQC III-10LA
Health and safety
H412 - Harmful to aquatic life with long lasting effects · P273: Avoid release to the environment · P501: Dispose of contents/container in accordance with regulations on hazardous waste or packaging and packaging waste respectively.