MatraX Heavy Sintesis 15W40 CMS
Synthetic lubricant and very high performance that has a high TBN. MatraX Heavy Sintesis 15W40 CMS can be used on engines that have the requirements of Cummins CES 20078.
Performance Features and Benefits
Its detergent and dispersant additives allow greater cleaning in the engine, less wear and greater performance. These additives allow to control the formation of deposits and varnish.

Provides good protection at startup, preventing the formation of mud.

Its high TBN allows to neutralize the acids coming from combustion.

Large intervals in the oil change without compromising the duration of the engine.

The use of this lubricant can result in lower expenses due to maintenance.
Container sizes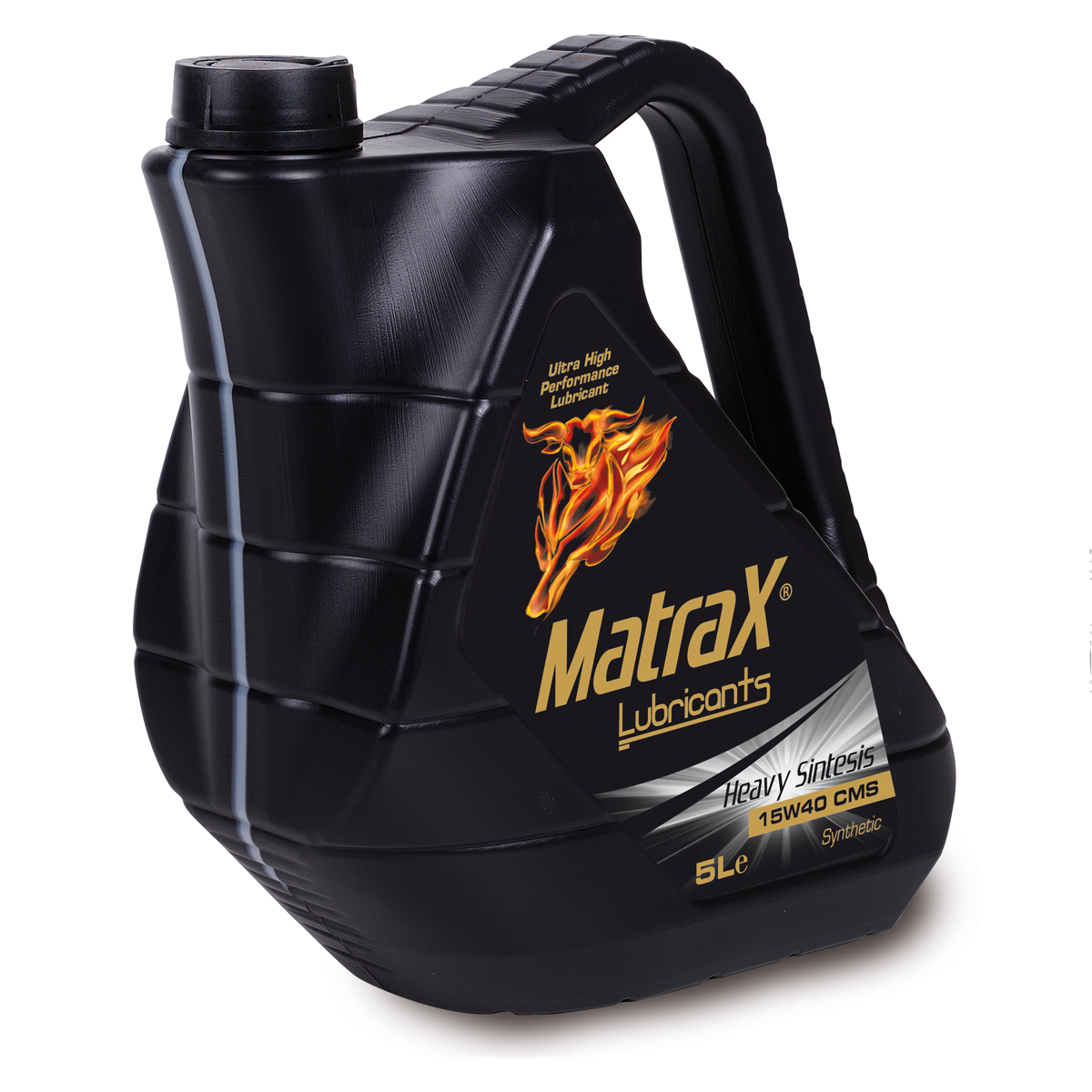 Specifications
ACEA E7-12
ACEA B4/A3-07
API CI-4/CH-4/CG-4/CF-4/SL
MB 228.3
MAN M3275
Volvo VDS-3
MTU Type 2
Renault RLD/RLD-2
Mack EO-N/EO-M PLUS
Cummins CES 20.076/77/78
Caterpillar ECF-2/ECF-1-a
Deutz DQC III-10
GLOBAL DHD-1
ZF TE-ML 04C/07C
Health and safety
H412 - Harmful to aquatic life with long lasting effects · P273: Avoid release to the environment · P501: Dispose of contents/container in accordance with regulations on hazardous waste or packaging and packaging waste respectively. · EUH208: May produce an allergic reaction.