MatraX Classic Evo 15W40
Top quality and long life in service mineral multigrade oil specially designed for normally-aspirated and turbocharged diesel engines in passenger and industrial vehicles.
Performance Features and Benefits
Recommended for Stop & Go service.

Use it in vehicles that require long term oil in normal or severe conditions of driving.

It protects the engine even in the most severe conditions extending its useful life.

It flows better at low temperatures than other higher SAE degrees.

High detergent and dispersant power that provides excellent cleaning of the engine.

Its low phosphorous content extends the useful life of the catalysts. 

Its formulation with bases and additives carefully selected contributes to a low emission of exhaust gases.
Container sizes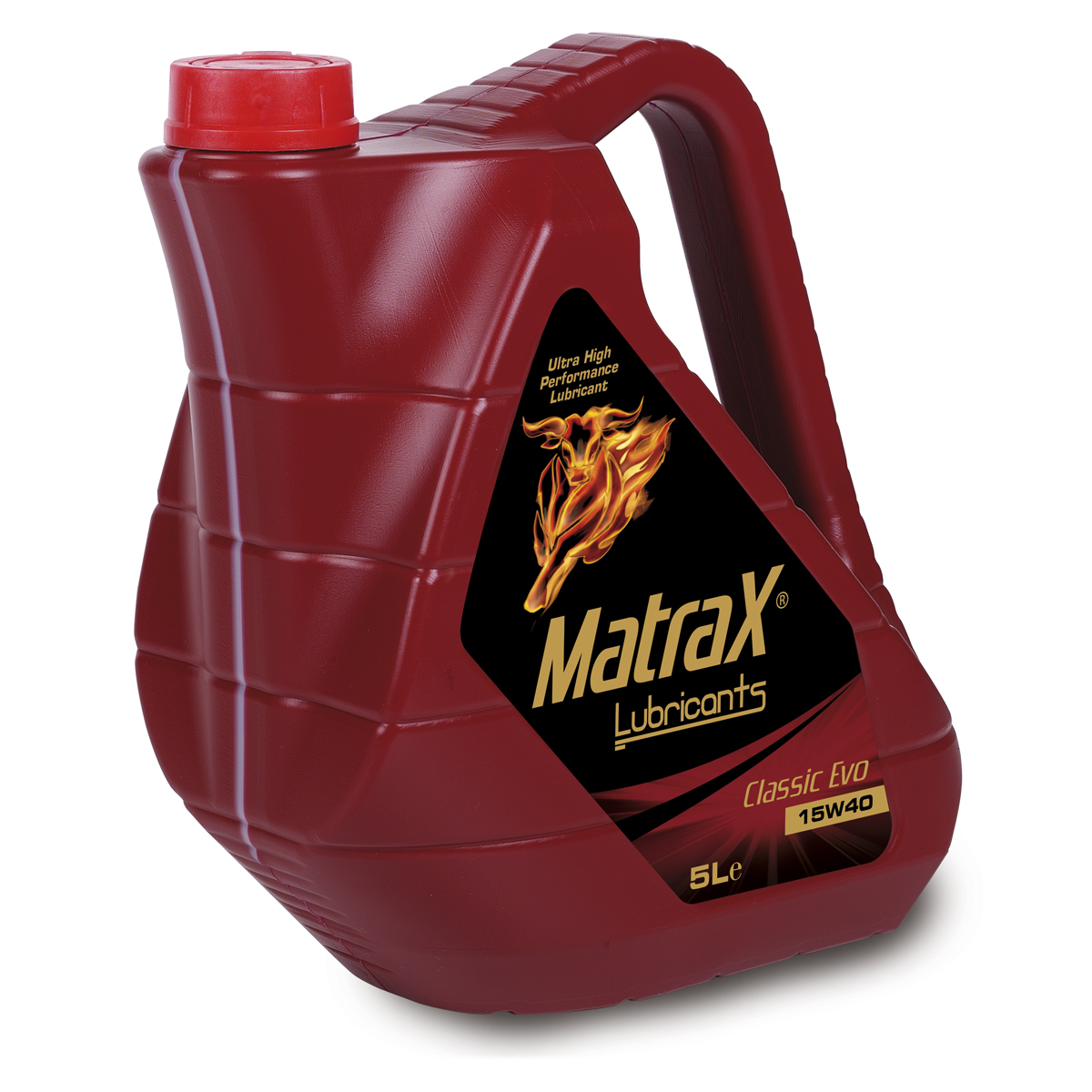 Specifications
ACEA A3/B3-16 · ACEA A3/B4-16 · API SN · MB 229.1 · VW 501.01 / 505.00
Health and safety
H412 - Harmful to aquatic life with long lasting effects · P273: Avoid release to the environment · P501: Dispose of contents/container in accordance with regulations on hazardous waste or packaging and packaging waste respectively.