MatraX Brake Fluid DOT-4
Fluído formulado para ser utilizado en todo tipo de sistemas hidráulicos de frenos y embragues de automóviles. Recomendado para sistemas ABS / ESP.
Ventajas y beneficios
Elevado punto de ebullición. Permitiendo utilizarse con seguridad ya que evita que se produzca pérdida de frenos.

Estable con los componentes que forman los circuitos de frenos.

Buenas propiedades lubricantes así como antidesgaste.

Bajo punto de fluidez crítica.
Container sizes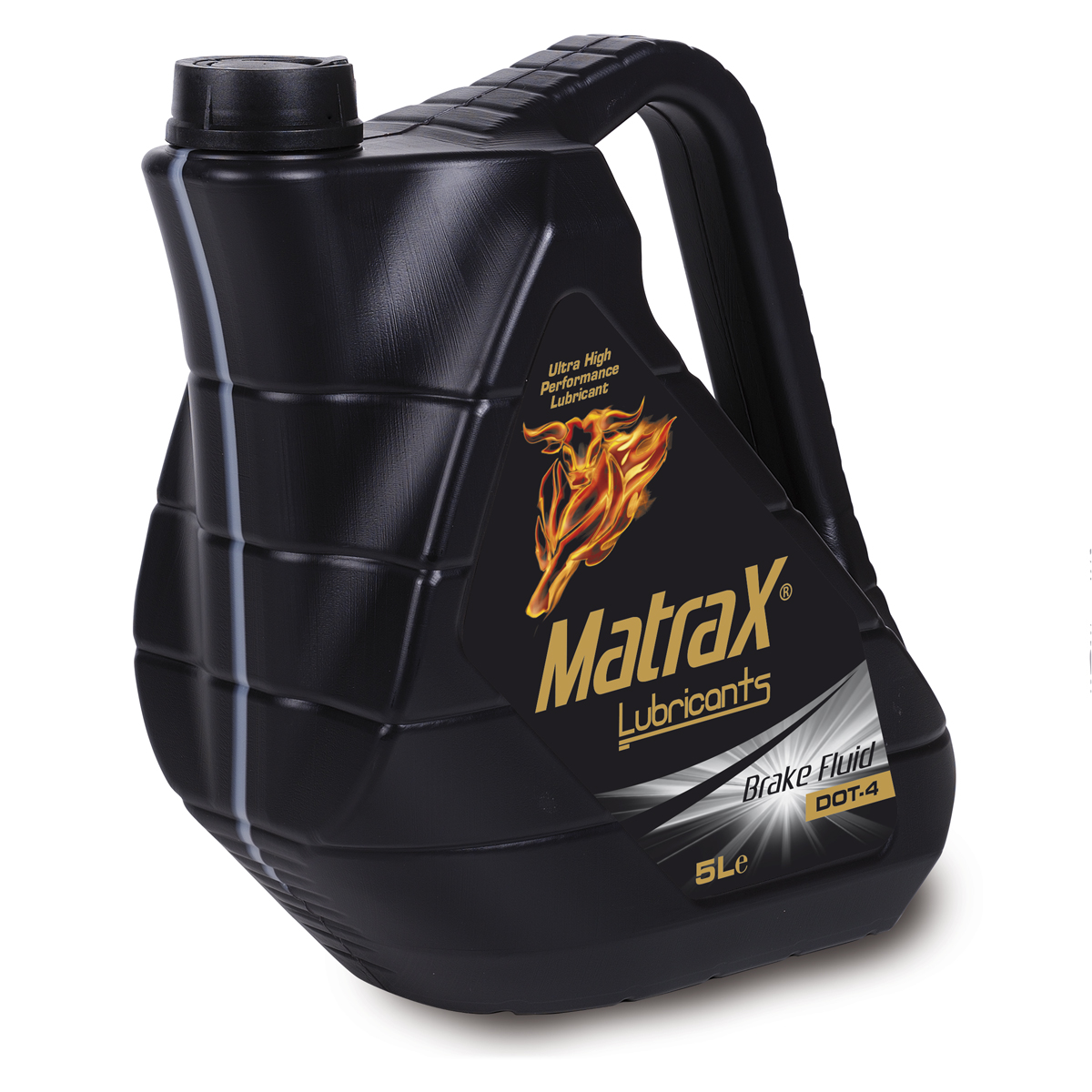 Specifications
DOT-4 · UNE 26 106 · SAE J-1703
Health and safety
Harmful if swallowed · Wash thoroughly after use · Do no eat, drink or smoke when using this product · IF SWALLOWED: Call a POISON CENTER or doctor/physician if you feel unwell · Rinse mouth · Dispose of contents and / or containers in accordance with regulations on hazardous waste or packaging and packaging waste respectively.