All lubricant manufacturers must comply with international regulations which set the tests that all oils must undergo in order to be declared fit for purpose.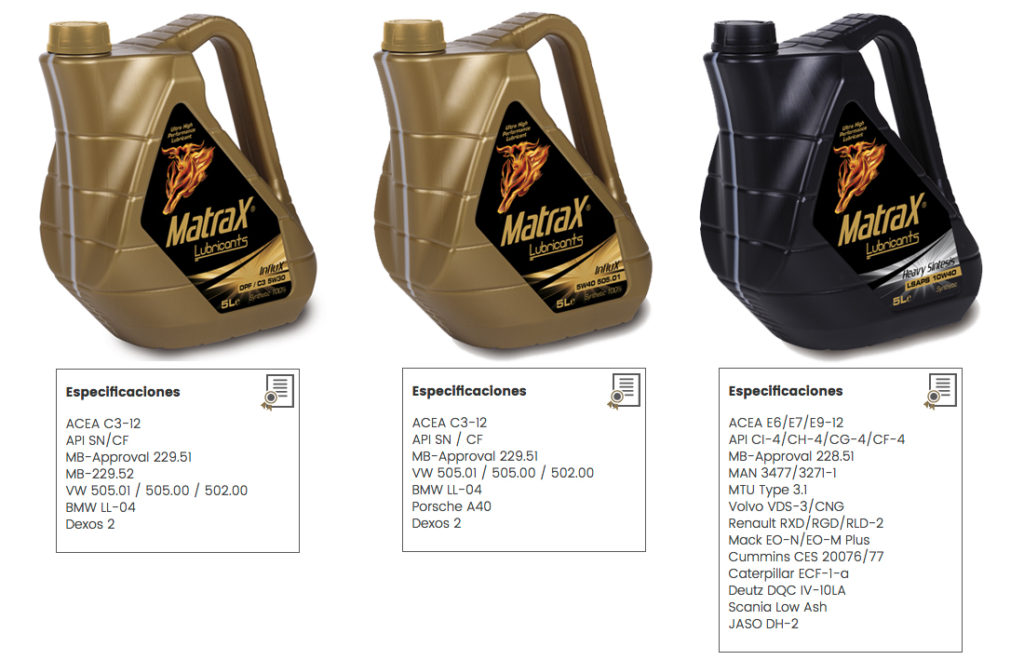 ACEA
First of all there is the ACEA (European Association of Automotive manufacturers) which evaluates the quality and behaviour of an oil on different tests carried out in engines. These tests look at how oils evolve under a number of issues or problems such as wear and tear or sludge formation and also within the newer technologies that are regularly adopted. The ACEA establishes that engine oils must meet the following criteria :
Achieve the desired performance.

Help reduce emissions.

Be able to keep the running engine clean.

Do not degrade in performance or quality.

Meet common regulations.
Each type of lubricant is catalogued depending on its unique features and type of engine for which they are designed. The current version of the ACEA is from 2012 and there are three main categories (although there are more):
Category A refers to petrol engines for light vehicles.

Category B refers to diesel engines for light vehicles.

Category  C, refers to both petrol and diesel engines for vehicles with post-treatment systems
API
Also there is the API (American Petroleum Institute), also known as the "Starburst" certification which establishes different categories depending on the type of use of each oil and the engine tests. In the USA there are no diesel vehicles and when regulations make reference to these types of engines they are usually talking about trucks, buses and public machinery.
Two concepts are key. The lubricants' use, which indicates if the oil is appropriate for a petrol (S) or diesel (C) engine; and the strenuousness of the service to perform. This idea is symbolised by another letter and indicates, as the name implies, the strenuousness that the lubricant can endure. For each grade, particular specifications are indicated in relation to physical and chemical qualities, viscosity index, freezing point, ignition point and foam stability.
MatraX Lubricants has been awarded both certifications, which certifies the quality of our oils and guarantees their use will translate into better engine performance, greater durability and lesser risk of faults.
The leading car manufacturers trust MatraX Lubricants