by M.C. – photo: imsa.com – unitedautosport.com | The 24 hours of Daytona were Fernando Alonso's first great endurance race and once more his skill didn't leave anyone indifferent. The Spaniard finished in a discreet 38th position in this his debut with the United Autosports team at the Rolex 24, which took place at Daytona International Speedway this weekend. But the end result was perhaps what mattered less to him and his speed loving fans, as he tests the ground to take part in the 24 hours of Le Mans.
The truth of the matter is that Alonso's, on board Ligier 23, together with his team, delighted everyone with some truly brilliant moments on the track, even leading the race for some of the time, leaving a good impression overall. Next to him, his extremely young team-mate Lando Norris (18 years old), who is testing with McLaren in F1, also got a chance to shine, showing remarkable skill at the wheel, rain and all. Slightly more discreet, though still correct, was Phil Hanson's performance.
But as in every motor-sport competition, the mechanical elements are decisive, and once more these were above and beyond anything that Fernando Alonso, and his team-mates' abilities could possibly do. The dreams to reach the podium, which for a while seem plausible enough, vanished away when, in the last stage of the race, the breaks started to fail and the United Autosports' car had to spend a good while in boxes to have the fault fixed.
A circuit's record
In the general count, the triumph went for number 5, Mustang Sampling's Cadillac, drove by the Portuguese Filipe Albuquerque and Joao Barbosa and the Brazilian Christian Fittipaldi. The trio completed a total of 808 laps, beating the previous record from 1992 which stood at 762 laps.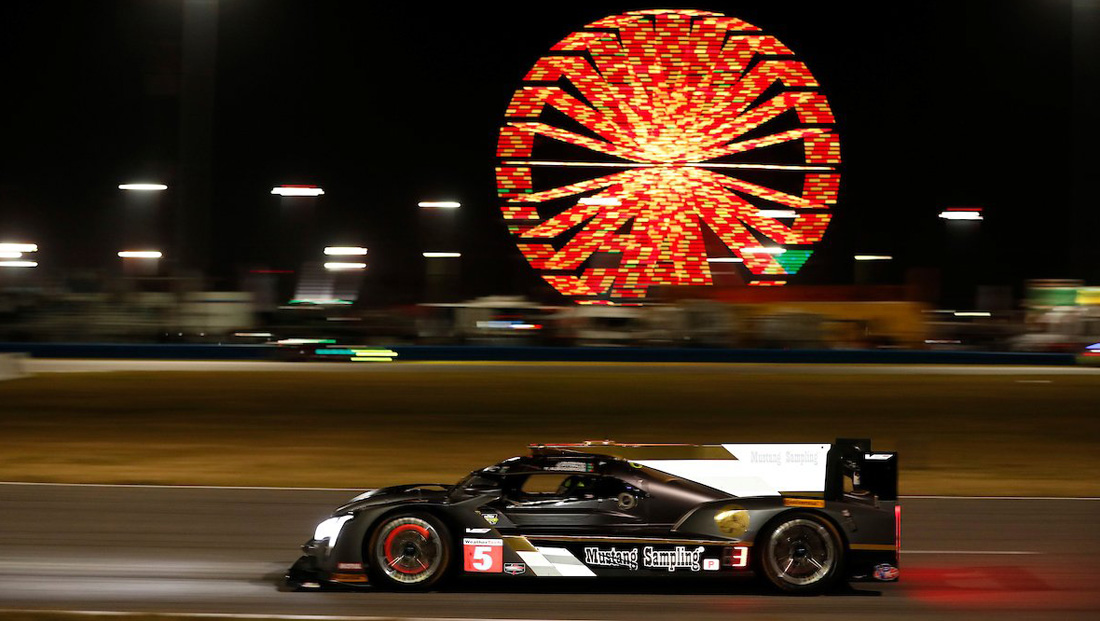 Highlights of Daytona 24 hours – 2018